Hello, hello!
Am fost la Digital Divas acum câteva zile şi chiar vreau să vă povestesc cum a fost. 
Şi anul trecut am participat la acest eveniment în calitate de Blogger Ambasador. În comparaţie cu anul trecut (vedeţi articolul dedicat aici), anul acesta am participat doar la gală. Ar fi drăguţ ca cei de la Evensys să se gândească şi la oamenii care lucrează în timpul săptămânii şi care şi-ar dori să participe la astfel de evenimente.
Conferinţele pe care le-am ratat au avut ca subiect comun "influencers", cum să fii unul, cum să interacţionezi cu brand-urile. Cea de-a treia conferinţă a fost ţinută de câţiva influenceri care au povestit experienţa lor (Matei Dima, Lorena Buhnici, Like One). Am încercat să urmăresc şi eu live, printre picături.
M-am întâlnit cu Timi acolo şi m-am bucurat să le revăd pe Ani şi pe Ştefana.
Atmofera? Ca şi anul trecut, acest eveniment a fost numai bun de socializare. Vezi feţe noi, feţe vechi. Organizarea în sine a evenimentului a fost super, totul pus la punct, sponsori mişto, iar partenerul principal a fost Avon.
Intrarea de la eveniment, de la Palatul Bragadiru (unde trebuie neapărat să ajungeţi) a fost ornată cu baloane şi acolo era şi un fotograf care făcea poze (poze pe care le-am găsit la plecare printate, big like).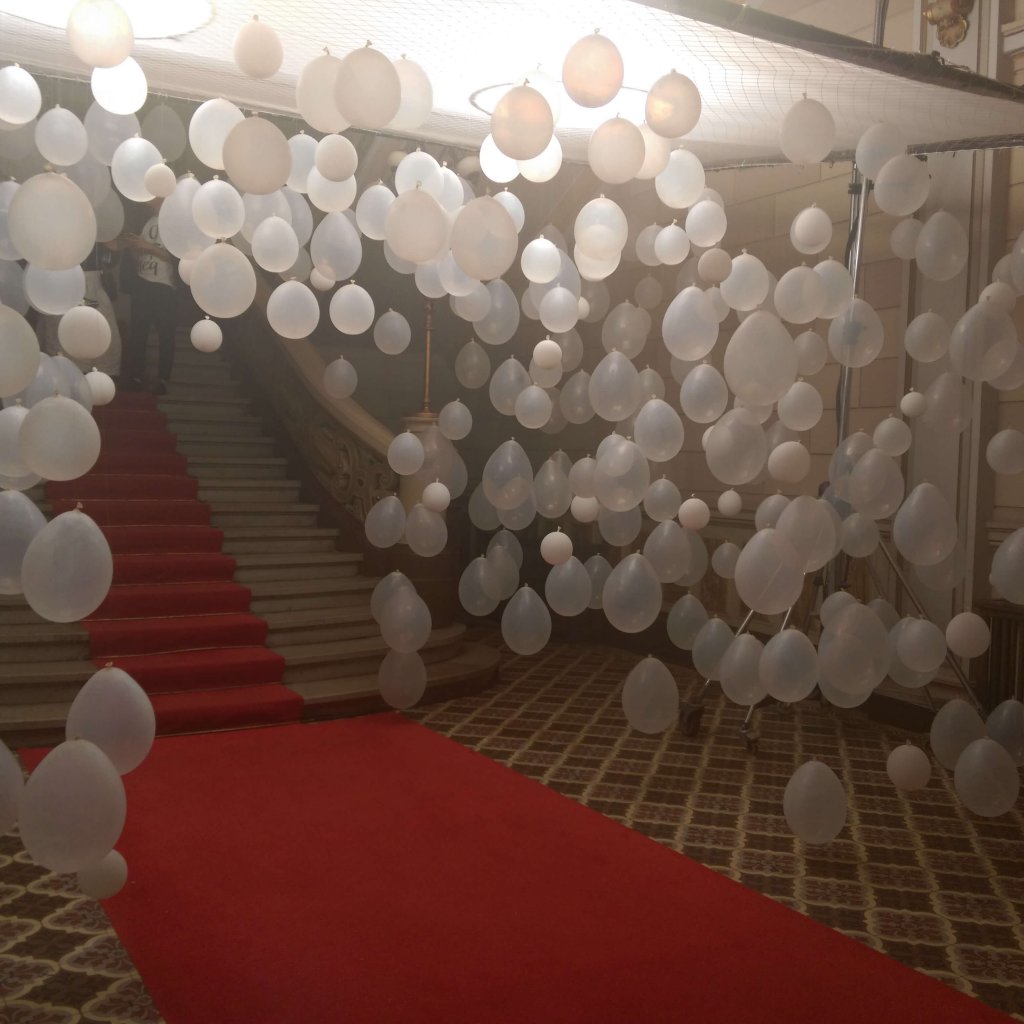 Dar ca şi anul trecut…nu s-a respectat programul. Gala a început cu o jumătate de oră întârziere. 🙁
M-am bucurat să văd că fete pe care le urmăresc cu plăcere au câştigat un premiu. Şi bineînţeles, felicitări Danei Rogoz care a ieşit şi anul acest Digital Diva of the Year.
Lista completă cu premiantele o găsiţi aici.
Sper să repet această experienţă şi anul viitor. Sper că versiunea full, cu tot cu conferinţe, pe care regret că le-am ratat anul acesta.
♥♥♥
Facebook: https://www.facebook.com/crisplusina
Instagram: http://instagram.com/crisplusina
Email: [email protected]